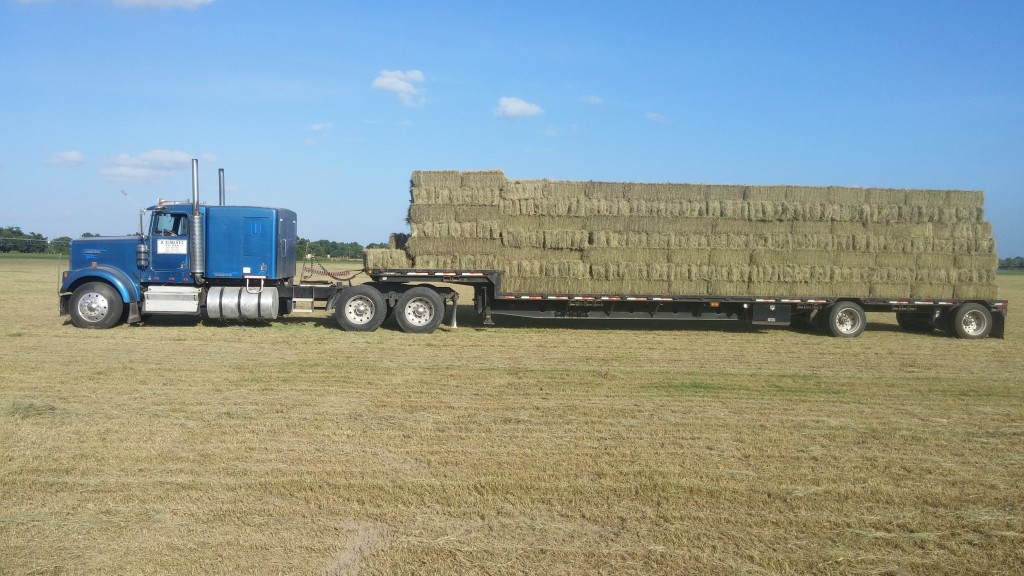 Coastal Bermuda Hay
Land management and preparation is key to providing our customers premium coastal hay. Our premium Coastal Bermuda Hay is fertilized, herbicide and pesticide (as needed), and irrigated. With Mother Nature participating, we schedule our hay cutting every 28 days to ensure a higher nutrition and protein value as well as a softer and tender leaf. Our goal is to provide the best quality coastal hay at an affordable price.
Coastal Square Bales
Premium Square Bales (clean, fertilized, & irrigated)
Quality Square Bales

Round Bales

Premium Round Bales (4×51/2ft & 5×51/2ft)) (clean, fertilized, & irrigated)
Quality Round Bales (4×51/2ft &5×51/2ft)

Cow Hay


Our cow hay is an excellent choice for farmers and ranchers wanting to provide their animals with a good source of nutrition.
Coastal Square Bales
Coastal Round Bales
Please call for our wholesale/bulk pricing. We always have hay on hand and are ready and willing to meet your needs.